Button Nose is a television series from the Japanese company Sanrio. It features the character Button Nose and aired from October 19th, 1985 to April 26th, 1986. Button Nose was the first for-TV animated cartoon from Sanrio and was animated by Topcraft. An English dubbed version was produced by Saban in 1994.
Cast
Voice Actors
Directors
Music
Videos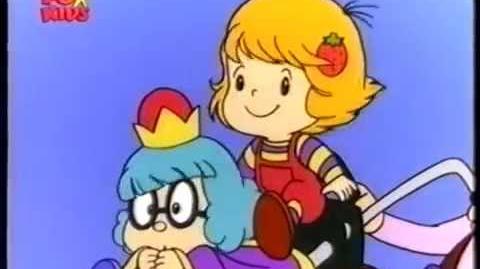 Sources
Ad blocker interference detected!
Wikia is a free-to-use site that makes money from advertising. We have a modified experience for viewers using ad blockers

Wikia is not accessible if you've made further modifications. Remove the custom ad blocker rule(s) and the page will load as expected.