Growing Up With Hello Kitty is a DVD production, currently available in two volumes, featuring Hello Kitty and her twin sister Mimmy as they learn life lessons. Each DVD contains six episodes focusing on issues such as learning how to talk on the phone, cleaning up a messy room, and playing nicely. The production has been generally well-reviewed, with viewers pleased by both the quality of the production as well as the educational content.
Episodes
See the Growing Up With Hello Kitty Episodes category
Gallery
Videos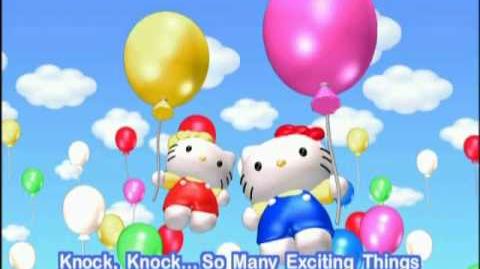 Sources
Ad blocker interference detected!
Wikia is a free-to-use site that makes money from advertising. We have a modified experience for viewers using ad blockers

Wikia is not accessible if you've made further modifications. Remove the custom ad blocker rule(s) and the page will load as expected.