The Circus Comes to Town is an episode of the television series Hello Kitty and Friends.
Videos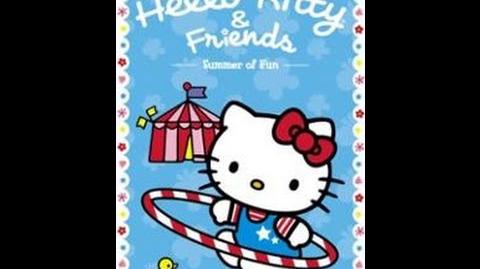 Cast and Crew
Executive Director: Shintaro Tsuji
Karen Bernstein
Mary Long
Paul De La Rosa
Elizabeth Hanna
Julie Lemieux
Paulina Gillis
Addison Bell
Kathleen Laskey
Voice Direction: Tony Robinow
ADR Engineer: Mark Baldi
ADR Coordinator: Nicole Thuault
ADR Services: Optimum Productions, Toronto, Ontario
On-Line Editorial: Nathalie Gregoire
On-Line Editor: Darren Laberee
Producer: Takaharu Yoshikawa
Line Producer: Yoshiyuki Hiramatsu
Line Producer: Tsunemasa Hatano
Director: Yasuo Ishikawa
Writer: Natsumi Miyazaki
Script: Hiroyuki Hoshiyama
Animation Director: Kanji Akabori
Art: Yukio Abe
Music: Ryo Tsunasawa
Sound Director: Katsuyoshi Kobayashi
Original Production: Sanrio Co., Ltd.
Ad blocker interference detected!
Wikia is a free-to-use site that makes money from advertising. We have a modified experience for viewers using ad blockers

Wikia is not accessible if you've made further modifications. Remove the custom ad blocker rule(s) and the page will load as expected.